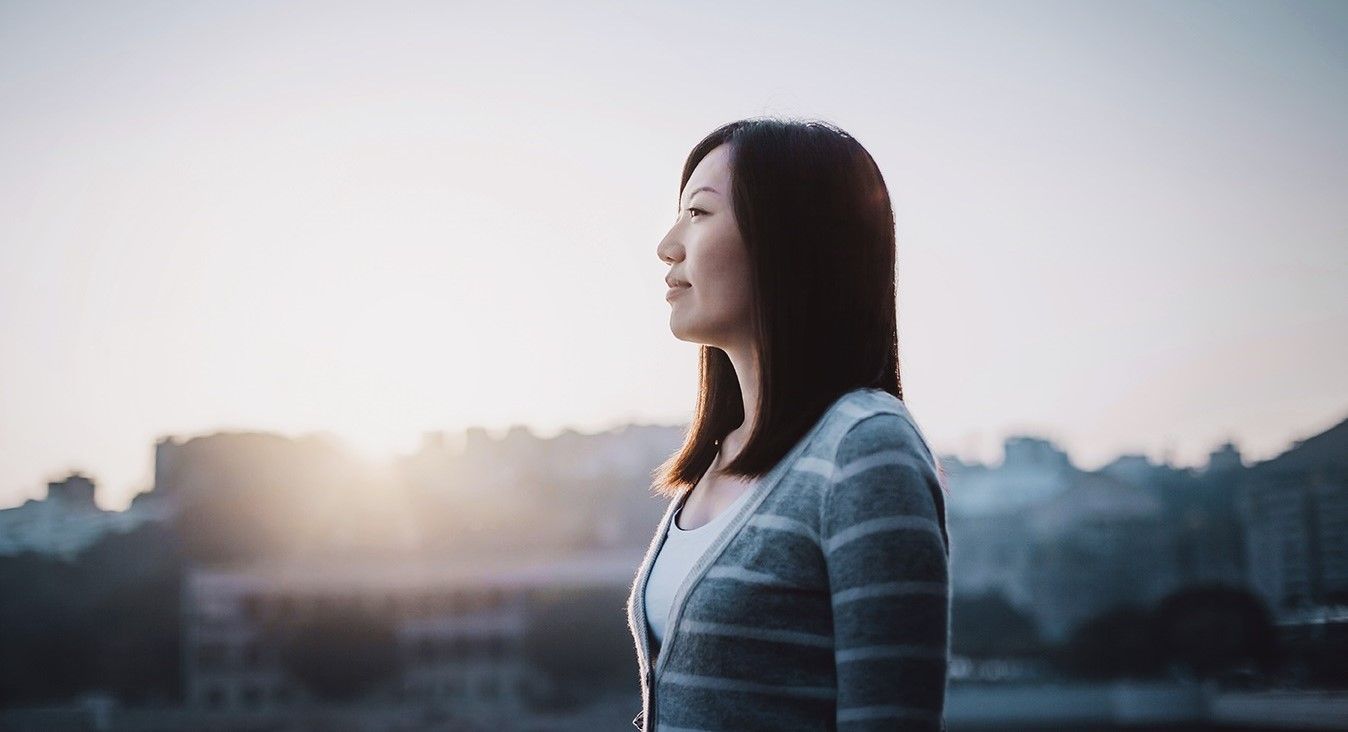 Expanding access main growth driver
The need for cancer care is growing globally. Radio-therapy plays an important role in treating cancer but is currently underused, especially in low- and middle-income countries where access to equipment is lacking. Closing this access gap is vital to improve global cancer care.
The market for radiotherapy and related oncology informatics software is estimated to be worth more than USD 7 billion globally. Historically, pre-covid, it has grown by 6–8 percent annually. Elekta has a strong global market position with an overall market share of 42 percent 1).

The market is primarily driven by an increase in the number of patients and the continuous strive to improve patient outcomes. Growing radio-therapy adoption with the expansion of treatment capacity in currently underserved low- and middle-income countries is expected to be the main future growth driver 2).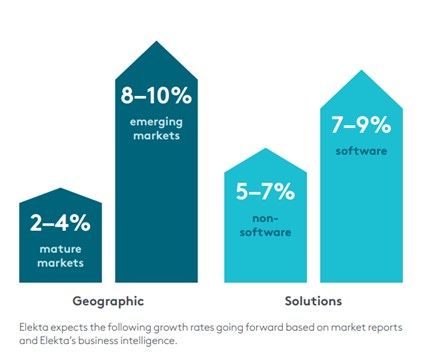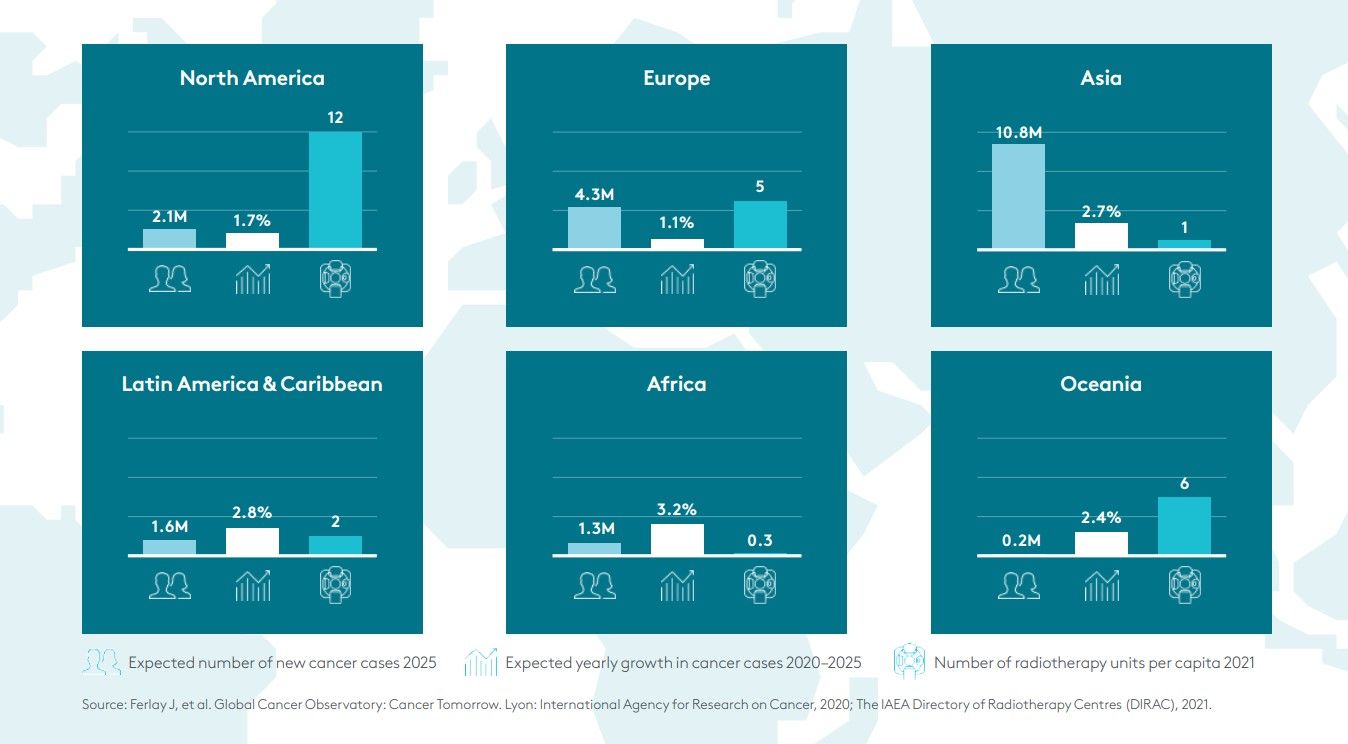 1) Based on order intake of linacs, MR-Linacs and Leksell Gamma Knife systems in 2021/22.
2) Data bridge market research. Markets and markets. Competitive reporting. Elekta business intelligence.