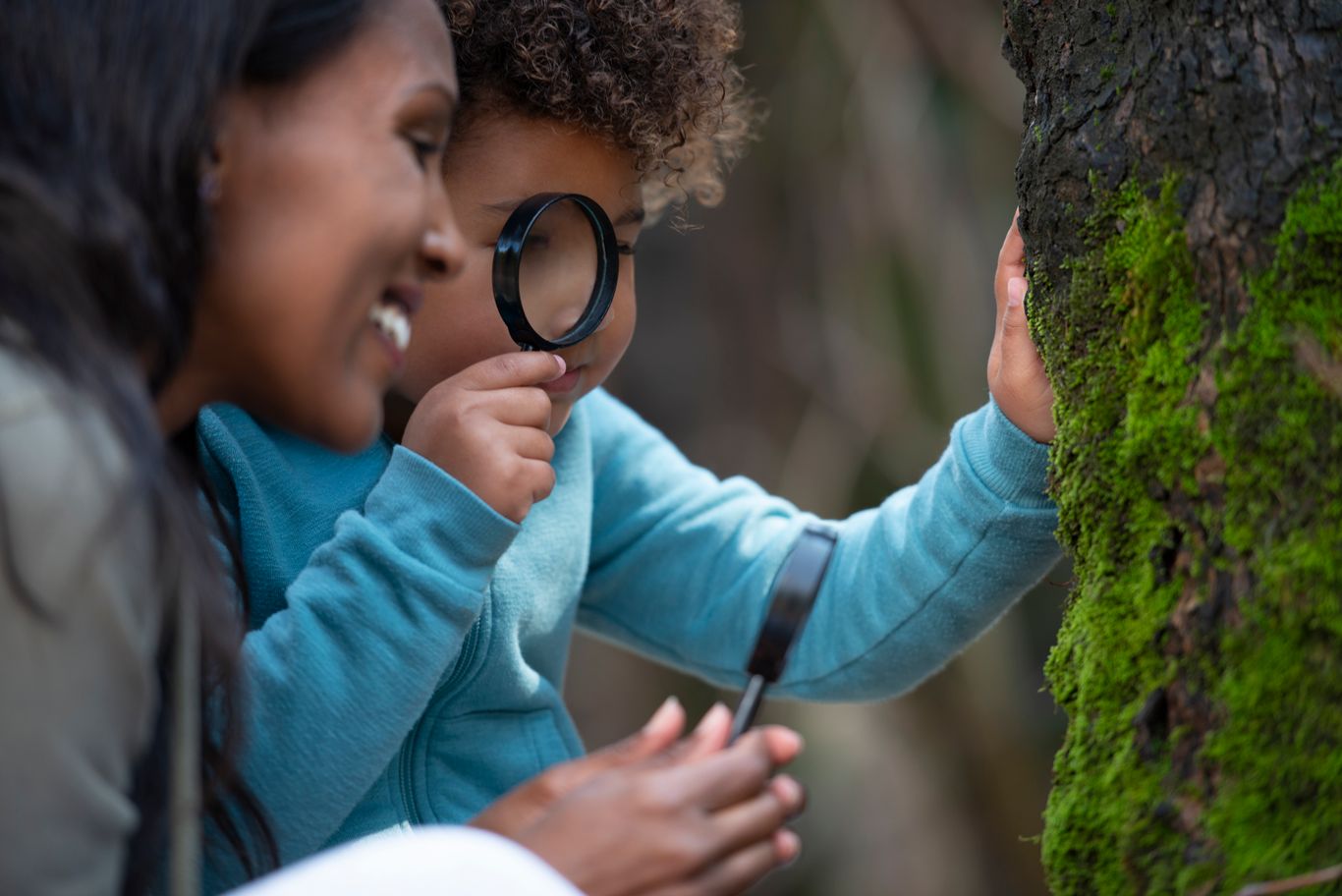 Adaptiv strålbehandling
En behandlingsteknik som syftar till att anpassa varje patients behandlingsplan till den patientspecifika variationen genom att utvärdera och karaktärisera de systematiska och slumpmässiga variationerna genom bildåterkoppling och inkludera dem i den adaptiva planeringen.
Behandlingsplaneringssystem
Behandlingsplaneringssystem tillhandahåller verktyg för multimodal bildregistrering, organ- och tumörformering, behandlingssimulering och planoptimering. Monaco® är ett heltäckande behandlingsplaneringssystem som stödjer alla större behandlingstekniker.
Benign
Medicinsk term som främst används för att beskriva en tumör som godartad. Motsatsen till benign är malign, elakartad.
Brachyterapi
Kallas även intern strålbehandling och innebär att en strålkälla placeras i eller intill behandlingsområdet. Det gör att mycket höga tumördoser kan uppnås samtidigt som omkringliggande organ påverkas i begränsad omfattning. Metoden är vanlig vid behandling av gynekologisk cancer och prostatacancer, men används även vid bland annat bröstcancer och vissa former av hudcancer.
Cancer
Okontrollerad, onormal tillväxt av celler.
Cellgiftsbehandling
Behandling av tumörsjukdomar med hjälp av kemikalier som slår ut sjuka celler. Även kallad cytostatika.
CBCT-styrd behandling(cone beam computed tomography)
Ett CBCT-system monterat på en linjäraccelerator eller gammakniv skapar bilder som används för att verifiera eller fastställa patientens placering i förhållande till behandlingsstrålen/-strålarna.
CT/Datortomografi
En röntgenmetod som med hjälp av databehandling får fram skiktbilder av anatomiska strukturer.
Hjärnstimulering (DBS)
En "pacemaker för hjärnan" implanteras för att stimulera hjärnaktivitet och på så vis blockera signaler som orsakar symptom typiska för funktionella rörelserubbningar, exempelvis tremor.
Diffusionsvägd avbildning (DWI)
En metod för att utvärdera den mänskliga kroppens molekylära funktion och mikroarkitektur.
Elektronisk brachyterapi
Typ av brachyterapi som använder ett röntgenrör för att inducera strålning. Den kan leverera strålning till tumören med en hög grad av precision och samtidigt minimera skador på frisk omgivande vävnad. På grund av strålningskällan som används kan elektronisk brachyterapi utföras i ett rum med minimal avskärmning.
Extern strålbehandling
Den vanligaste formen av strålbehandling, innebär att strålningen produceras av en linjär-accelerator och levereras i form av en stråle från en behandlingsarm på linjäracceleratorn
som roterar runt patienten. Genom att strålningen ges från olika vinklar fördelas stråldosen jämnare i tumören samtidigt som omkringliggande frisk vävnad kan skonas i större
utsträckning.
Fraktion
Del av den totala stråldos som levereras vid en daglig behandling.
Food and Drug Administration (FDA)
Är ett organ inom USA:s Department of Health and Human Services. FDA är ansvarig för att skydda och främja folkhälsan genom reglering och övervakning av till exempel medicin-tekniska produkter.
Gammaknivskirurgi
Stereotaktisk strålkirurgi med Leksell Gamma Knife®.
Glioblastom (Gliom)
Den vanligaste och mest aggressiva elakartade hjärntumören. Gliom är ofta väldigt aggressiva eftersom ett stort antal celler delar sig konstant och de stöds av ett stort nätverk av blodkärl. Gliom infiltrerar ofta normal frisk hjärnvävnad.
High dose radiation (HDR)
En stråldos som är högre än vad som normalt ges i konventionell strålbehandling. En hög stråldos riktas direkt mot tumören för att undvika att skada frisk vävnad och kan döda fler
cancerceller på färre behandlingar.
Hypofraktionering
Ett behandlingsschema i vilket den sammanlagda stråldosen delas upp i större doser och behandlingarna ges en gång per dag eller mer sällan.
Image guided radiation therapy (IGRT)
IGRT eller bildstyrd strålbehandling ger hög precision och noggrannhet med hjälp av högupplösta flerdimensionella röntgenbilder av patientens mjukvävnad.
Image guided radiation therapy (IGRT) med magnetresonansavbildning (MRI)
Det ger högkvalitativa bilder av mjukvävnader och tumörer, samtidigt som behandlingen pågår, och möjliggör också en anpassning av stråldosen i realtid. Metoden håller på att
utvecklas inom konsortiet för MR Linac.
Intensity-modulated radiation therapy (IMRT)
IMRT eller intensitetsmodulerad strålbehandling är en avancerad behandlingsform där man i stället för en enda stor och likformig stråle kan använda flera mycket små strålar som varierar i intensitet. Strålningen kan därmed formas efter tumören med bättre precision vilket möjliggör högre tumördoser samtidigt som påverkan på frisk vävnad minimeras.
Incidens
Incidens är antalet nya cancerfall som uppkommer under en viss period i en viss population.
Invasiv
En behandlingsteknik som penetrerar hud, skallben etcetera. Motsats till icke-invasiv (oblodig).
Linjäraccelerator (Linac)
Utrustning för att generera och rikta joniserande strålning för strålbehandling av cancer.
Magnetencefalograf (MEG)
Kartlägger i realtid funktionen hos olika delar i hjärnan genom att mäta och registrera hjärn-cellers magnetfält.
Magnetresonansavbildning (MRI)
Teknik för att visualisera och särskilja organ och anatomiska strukturer inuti kroppen. Metoden avger ingen joniserande strålning och är därför oskadlig för patienten.
Malign
Medicinsk term för elakartad tumör som kan sprida sig genom metastas. Motsats är benign.
Meningiom
En tumörtyp som utvecklas från hjärnhinnorna, membranet som omsluter hjärnan och ryggraden. Meningiom är den vanligaste typen av primär hjärntumör och är ofta godartade.
Metastas
Dottertumör i annan del av kroppen, orsakad av spridning av cancerceller från den primära cancertumören.
Multibladskollimator
Ett tillbehör till linjäracceleratorn som fungerar som en bländare till behandlingsstrålen. Med ett stort antal individuellt justerbara metallblad, kan strålens form anpassas efter det område läkaren önskar bestråla.
MR Linac (MRL)
Image guided radiation therapy (IGRT) med magnetresonansavbildning (MRI).
Neurologi
Läran om nervsystemet och dess sjukdomar.
Neurokirurgi
Kirurgi i hjärnan eller övriga delar av centrala nervsystemet.
Oligometastas
Ett begränsat antal metastaser.
Onkologi
Läran om tumörsjukdomar.
Onkologiinformationssystem (OIS)
All patientinformation samlas in och finns tillgänglig i ett onkologiinformationssystem, från diagnos till behandling och uppföljning, så att kliniker kan ge varje patient bästa möjliga vård. Elektas MOSAIQ® är världens ledande onkologiinformationssystem.
Parkinsons sjukdom
Darrning och skakning samt muskelstelhet med förändrade rörelser och hållning hos patienten.
Prevalens
Prevalensen av en viss cancer kan definieras som antalet personer i en definierad population som har diagnostiserats med denna typ av cancer och som fortfarande lever i slutet av ett
visst år. Prevalensen eller förekomst av cancer baserade på fall som diagnostiseras inom ett, tre och fem år presenteras, eftersom de sannolikt kommer att vara av betydelse för de olika stadierna av cancerterapi, nämligen initial behandling (ett år), klinisk uppföljning (tre år) och botning (fem år). Patienter som fortfarande lever fem år efter diagnos anses vanligtvis botade eftersom dödstalen för dessa patienter är samma som i den allmänna befolkningen.
Strålterapi/Radioterapi
Upprepad (fraktionerad) strålbehandling av cancer med joniserande strålning.
Strålkirurgi
En icke-invasiv (oblodig) kirurgi, där höga engångsdoser av joniserande, precis strålning ersätter kirurgiska instrument.
Stereotactic body radiation therapy (SBRT)
SBRT eller stereotaktisk strålbehandling möjliggör att strålning riktas mot en tumör med en mycket hög precision och minimerar strålningen till intilliggande vävnad. Detta innebär
att små och medelstora tumörer kan behandlas med högre dos och färre antal behandlingar, så kallad hypofraktionering.
Stereotaktisk strålkirurgi (SRS)
Stereotaktisk strålkirurgi används vanligtvis för att behandla tumörer och andra sjukdomar i hjärna och huvud. Metoden innebär att en enda precis och hög dos ges till små och kritiskt
placerade mål i hjärnan. Metoden har en mycket hög precision samtidigt som omgivande hjärnvävnad påverkas minimalt.
Stereotactic radiation therapy (SRT)
Stereotaktisk strålbehandling, strålbehandling av cancer där hög precision och tillförlitlighet uppnås genom att strålningen levereras baserat på ett fast koordinatsystem utanför patientens kropp.
Stereotaxi
En teknik där man utifrån ett fast koordinatsystem kan bestämma en punkts läge genom att ange koordinaterna i höjd, djup och sidled.
Tesla (T)
MRI kräver ett magnetfält som är både kraftfullt och enhetligt. Magnetfältstyrkan mäts i tesla (T). De flesta system arbetar på 1,5T, även om det finns system på marknaden som arbetar mellan 0,2–7T.
Tumör
En onormal vävnadsmassa som växer fram när celler delar sig mer än de ska eller inte dör när de ska. Tumörer kan vara benigna (inte cancer) eller maligna (cancer). Kallas även neoplasma.
Volumetric modulated arc therapy (VMAT)
VMAT är en mer avancerad variant av intensitetsmodulerad strålbehandling. VMAT gör det möjligt för läkaren att i realtid kontrollera strålformeringen, dosmängd och rotations-hastighet runt patienten vilket gör behandlingen snabbare och mer exakt.